HealthyAir® Ventilation for Art Studios & Print Shops
Protect your breathing zone w/ Source Capture


Capture toxic paint/chemcial fumes and VOCs


Collect fine particle pollution from dry media


Protect your breathing zone


Prevent inhalation of airborne contaminants


Art supplies can generate airborne pollutants, namely airborne chemicals, called volatile organic compounds (VOCs), and fine particles. Removing both particles and VOCs from the air is crucial to maintaining a healthy working environment.
...
...
...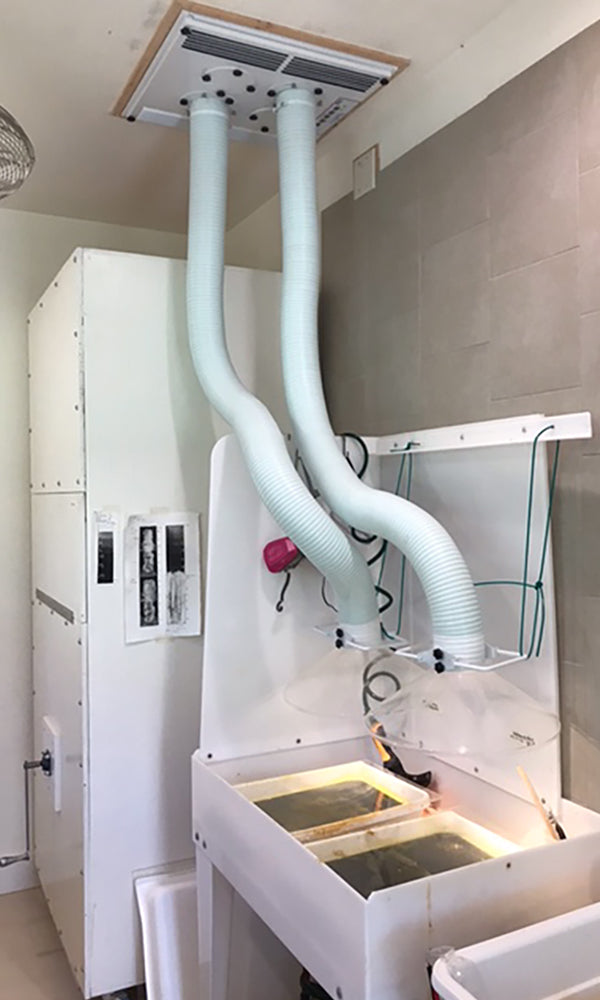 Most Popular Ventilation Systems for Art Studios & Print Shops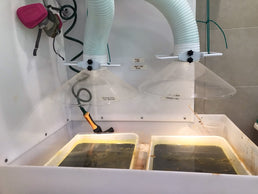 HealthyAir® Source Capture® Systems

All HealthyAir® Source Capture® Systems effectively extract toxic vapors, mist and harmful particles from the work station, thereby producing a healthy breathing zone.



Professionals who work in art studios and print shops are particularly at risk, given that they are routinely exposed to toxic products on a daily basis while often working in poorly ventilated spaces.
Industry Research and Reports