HAIR SALON CHEMICAL FUME EXTRACTORS
PROBLEM: Exposure to chemicals from hair products and processes, such as formaldehyde in keratin treatments, causes adverse health effects.
SOLUTION: HealthyAir® Chemical Fume Extractors remove harmful vapors and particles directly at the source of generation to protect hair stylists and clients.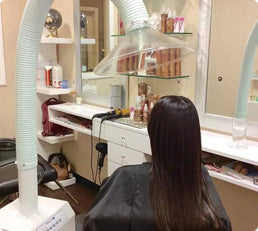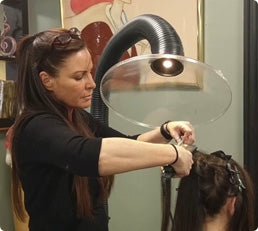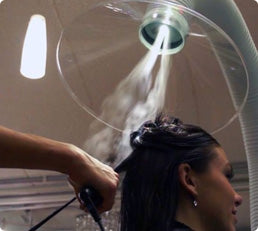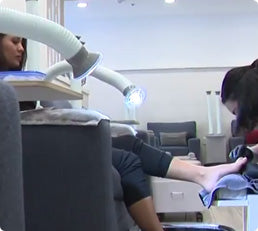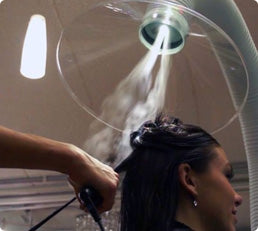 HealthyAir® Chemical Fume Extractors effectively collect toxic vapors, mist and harmful particles directly from the source of generation during hair treatment processes. Thereby improving indoor air quality in the salon and producing a healthier breathing zone for hair stylists and clients.

As harmful containments are drawn into the HealthyAir® system, patented eHEPA® filtration technology purifies the air.
Capture submicron airborne particles.
Deactivate airborne microorganisms, such as bacteria, viruses, mold and fungi.
Absorb and decompose Volatile Organic Compounds (VOCs) and odor.
1
Eliminate submicron airborne particles
2
Deactivate airborne microorganisms
3
Absorb and decompose Volatile Organic Compounds (VOCs) and odor